We design, manufacture and commission prefab buildings for many applications. These structures are built to customer requirements and can be built with various materials and thicknesses. Applications include but are not limited to
Cold Room and Freezer Room Structures
Classrooms, Admin Buildings, Offices
Ablutions, Site Facilities and Kitchens
Retail, commercial and industrial buildings
Prefab buildings is a popular choice as it is fully insulated, energy efficient and environmentally friendly. Exceptional life span is one of many of its features and can be designed to virtually any layout. Combined with our class leading services we are able to offer a turn-key solution that is not only cost effective but versatile by design.
Insulated Panel Manufacturing
Our Insulated Panel Manufacturing is a class leading quality offering, and outstanding value for money. Custom designed panels, and standard application panels are available. Panels come in various thickness and DV ratings also in various finishing options.
Our most popular panels are 50mm, 75mm, 100mm, & 150mm 15DV Insulated panels with 0,5mm Chormadek finishing. Our panels are manufactured from top quality materials and manufactured in house. These panels can be used for various application including insulation, cold rooms, freezer rooms, cladding, prefabricated structures and more.
Call Us today to discuss your requirements and we will gladly assist to offer class leading products for your next project.
We are a dynamic company with many years of experience and know how. Let us assist you with your next projects and see how we can assist with a cost effective solution to suit your requirements. Some of our value added services include but are not limited to:
Flat Pack Container Manufacturing
Prefab Trailers and Cold Storage
Site Establishment and Project Management
Insulated Panels – Supply
Aluminium windows, shop fronts, doors and extrusions supply
Prefab Building Kits
Prefab Cold Room Kits
For more information please contact us and we will gladly assist with all your prefab building requirements.
The New Modular Pods are Here!
Highly Configurable. Cost Effective. Portable.

Made with the individual in mind this little pod can be transformed into a small office, ablution, security hut, server room, solar control house and so much more. The possibilities are endless.

Order yours and add the features you need to make it fit for purpose for your requirements.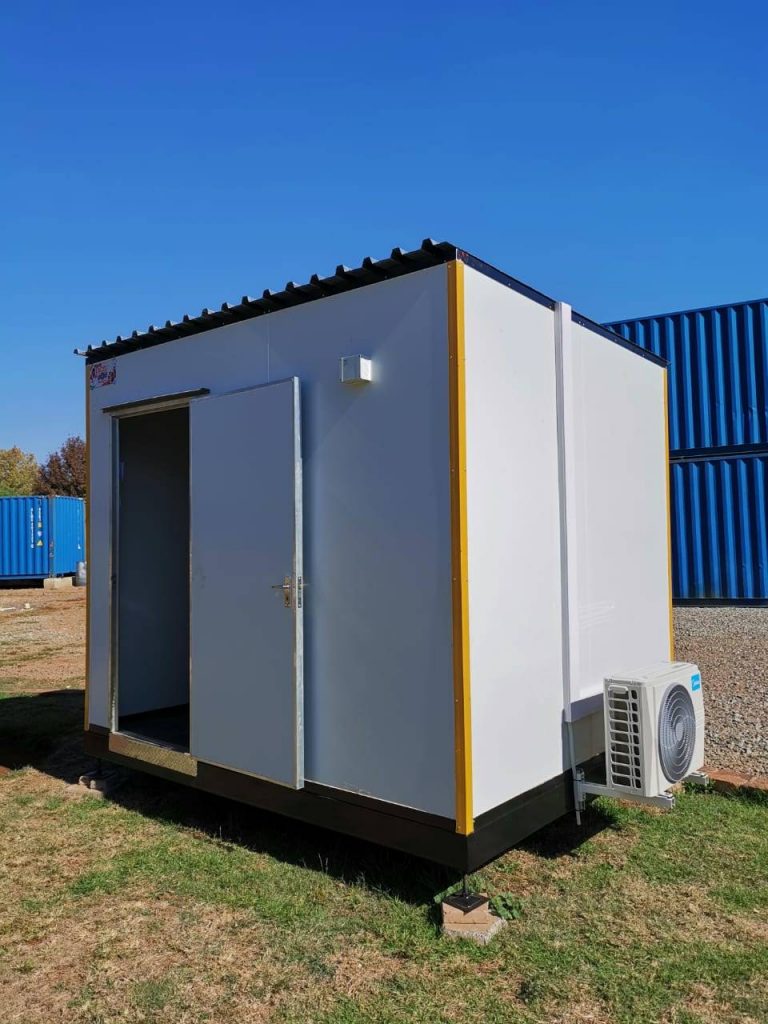 30a Muriel Brand Street,
Brenthurst,
Brakpan 
Tel: +27 11 740-6583
sales@eastrandcontainers.co.za
Designed, Developed and Maintained by iGroup24.com
East Rand Containers Pty (LTD) is a Level 4 BBBEE Contributor | NHBRC Registered | DUNS Registered | Registered Exporter | VAT Registered Company